Please use this form to order or reorder your business cards.  Below are options for ordering specific pre-approved styles.  Simply fill out all of the form below the hit Submit.  A proof for you to approve will be sent as soon as available, then your order will be processed once you approve the content.
---
LLAC, Custom Cards may only be ordered by Sales Consultants and can be most any design desired as long as it adheres to Corporate Guidelines. Be sure to describe your preference or attach a pic or drawing of your concept below.
LLAM, Management Cards may only be ordered by Management personnel.

---

LLA1

Allstate

Carquest

LLA2

Quick Lane

Tunnel Wash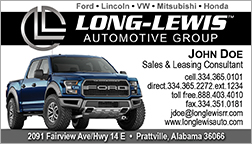 LLAC (Sales Consultants Only)

Rental

SIG

LLAM (Management Only)

Extreme

O&A